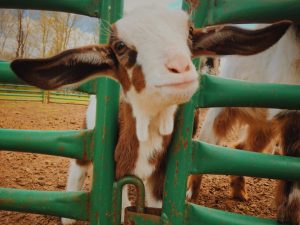 We have a PETTING ZOO for you this weekend. Super fun visitors from our wonderful sponsor, Pine Hill Farm will be with us on Saturday, along with tons of fresh produce, prepared foods, plants, and much more!
Eli Catlin will be entertaining us with mellow country blues starting at about 11!
Here's who's coming to market this Saturday, June 4:
Blue Sun Nursery will be at market with a wide variety of perennials.
Crooked Stick Pops will be there! Amazing, flavorful, small batch popsicles.
Kosinski Farms will be there with jams, jellies, condiments, green house tomatoes, asparagus, baked goods, flowers, and wines.
Passalongs will be at market with cut flowers, hand-made market totes, homemade DOG BISCUITS, a whole bunch of jams, and sweetly potted succulents.
Riverside Gardens will have carrots, baby spinach and salad mix plus herbs, starter plants and geraniums and they'll also have Park Hill Orchard's fresh farm eggs and asparagus!
Sage Meadow Farm will be there with wonderful goat's milk soaps! They smell so good!
White Cedar Farm will have radishes, bunched leeks, kale, bunched herbs, asparagus, lettuce, rhubarb, potted herbs, patio tomatoes, Green Acres Fruit Farm honey and honey sips, Mycoterra Farm mushrooms, Ravenwold Greenhouses hanging baskets, tomato and pepper plants.