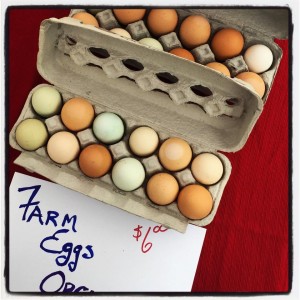 The Easthampton Farmers' Market was created as a way to sell fresh vegetables and fruits to the community, but it also brings farmers and makers from all over Western Massachusetts to Easthampton!
We are a producers-focused market, meaning that our goal is for all vendors at the market made, grew, produced, or created their products themselves or are representing other local farmers.
Our mission statement: The Easthampton Farmers and Makers Market promotes regional agriculture to ensure a continuing supply of fresh, local produce in Easthampton. One goal is to support farmers and preserve farmland for the future by providing regional, small family farmers with opportunities to sell their fruits, vegetables, and other farm products. Another goal is to provide a weekly, seasonal community gathering space that centers around agriculture, fresh food, and sustainability.
Our market is governed by a board of vendors and community members, and the day to day operations of market are handled by a market manager through direction from the board. Our board president for 2019 is Stan McCoy, who owns Sage Meadow Farm in Easthampton.