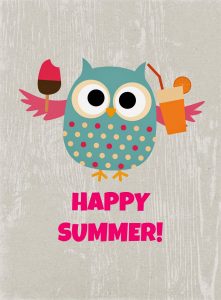 Yay to Summer!
That means summer veg, summer flowers, summer weather, summer vacation, summer yumminess!
And music! At 10, Bruce King, Maggie Haddad, Dan Russell play the market, and at 12 we'll have Jim Eagan, a market favorite!
This Saturday, July 16, at the Easthampton Farmers' and Makers' Market we will have LOTS of amazing stuff!
Blue Sun Perennials is bringing a wide variety of plants.
Crooked Stick Pops will be at market! Yummo! They'll have pops in these flavors: Blueberry Green Tea, Ginger Pineapple, Lemon Square, Vanilla Rhubarb Cream, Sriracha Strawberry, Watermelon, And more, of course!
KOKORO is bringing:
Gyoza- handmade meat or veggie dumplings (V)
Hiyashi Soba- chilled soba noodle and vegetable salad (V)
Yakitori- grilled chicken skewers w/ dark soy sauce glaze  (GF)
Teriyaki Meatballs- handmade beef meatballs with light soy glaze
Okonomiyaki- grilled vegetable pancakes with Asian BBQ sauce (V)
Kosinski Farms will have blueberries, corn, tomatoes, squash, cucumbers and baked goods.
Lovefield Way Garden Arts will have blueberries, floweres, herbs, terraiums and hanging planters.
Park Hill Orchard will be at market this week with red and black raspberries, blueberries, and cold apple cider slushies.
Passalongs is bringing fresh flowers (dahlias are here!), jams, mushroom and basil seasoning salts, and fresh granola.
Riverside Gardens will have kale, Swiss chard, salad mix, romaine, cabbage, carrots, rainbow carrots, slicing cucumbers, onions, and summer squash.
Sage Meadow Farm is bringing their regular soaps, and they will also have their unique (and patent pending!) new shaving soap in coconut shells!
White Cedar Farm is bringing pickling cucumbers, dill, summer squasy, zucchini, kale, collard greens, rainbow chard, arugula, basil, mint, kohlrabi, red cabbage, cauliflower, blueberries, CORN from Warner Farm, Mycoterra Farm Shiitake mushrooms, Green Acres Fruit Farm honey, honey sips, and eggs!