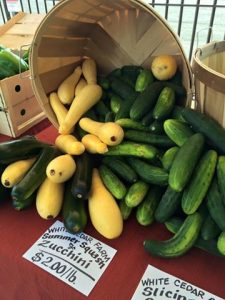 It's gearing up to be a great Saturday! Our fabulous, green-friendly sponsor, Beyond Green will be at market to talk to you about energy efficiency and solar power.
The CIRCUS is coming to town! From 10-12 The Traveling Rhubarb Circus will be at market. They are a young troupe of dancers, tumblers and jugglers! Really fun!
The Auburn Mode will be playing their lovely acoustic music from 12-2.
These are the vendors who will be at market:
Blue Sun Nursery will be there with herbs and perennials.
Crooked Stick Pops will be bringing popsicle goodness to market. She'll have Mango Pineapple Jalapeno, Lemon, Nectarine Black Tea, Blueberry Lavender Lemonade, Watermelon, Cantaloupe Mint, Sweet Corn and Triple Berry pops for us to enjoy!
Ellie's Oils will be there with flavor infused olive oil and balsamic vinegar.
Lovefield Way Garden Arts is bringing beans, squash, tomatoes, peppers, cut flowers, fresh herbs, succulent terrariums and crocheted hanging planters.
Passalongs will be there with lots of new jam flavors, flowers, granola, seasoned salts, and succulent gardens.
Riverside Gardens is coming and they'll have red gold potatoes, summer squash, zucchini, Alisa Craig onions, slicing cucumbers, carrots, spicy salad mix and romaine, kale, red and yellow chard, basil, chives, oregano and sunflowers.
Savon Faire will be at market with a wide variety of lovely soaps.
White Cedar Farm will be bringing tomatoes, sungold cherry tomatoes, basil, cucumbers, zucchini, summer squash, kohlrabi, eggplant, peppers, collard greens, kale, rainbow chard, onions, garlic, blueberries, Green Acres Fruit Farm eggs and honey, Four Rex Farm, Hadley Non-GMO sweet corn, Harvest Farm Mint, and Mycoterra Farm shiitake mushrooms.