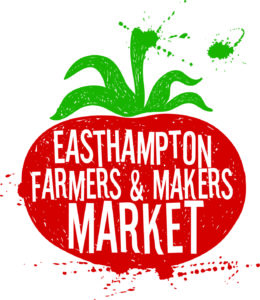 Our second market of the season will bring more goodness, more freshness, and more local wonderfulness right to your doorstep, Easthampton! Our vendors are really bringing it, with lots of plants, plant starts, greens, prepared foods, meats, flowers…you name it, we got it.
We'll have two local musicians/groups this week: early in the day we'll host Margot Smith, a young, folky, singer song writer and musician, and after 11, Special K akoustik will be keeping it entertaining for us!
Our vendors this week:
Blue Sun Perennials will be at market with houseplants, herbs, and a wide variety of perennials.
ElleNaturel is making their market debut with handmade bath & beauty products, body butters, lip balm, shimmer and glosses, soap, bath salts & bombs, hand and cuticle balm, beard and perfume oils.
Five a Day Farm will be at market with kale, lettuce, mixed greens, and radishes.  They'll also have starter plants: cherry and slicing tomato, strawberry, basil, parsley, zucchini, and possibly some lettuce.
Hilltown Grazers will be bringing pork chops, St. Louis ribs, pork butt and shoulder, Bratwurst, Liverwurst, no-nitrate hot dogs, hams and other goodies. Oh, and piglets!
Lovefield Way Garden Arts is bringing vegetable, herb and flower starts, succulent planters, flowers and crocheted hanging baskets.
Passalongs Flower Farm and Wicked Small Batch Jammery will have 20+ kinds of jams, tabletop succulent gardens, hanging hydroponic gardens, and fresh, fragrant flower arrangements.
Riverside Gardens is coming Saturday and they will have vegetable, flower, herb and fruit bedding plants/starters as well as rhubarb and scallions.
White Cedar Farm will be bringing potted herbs, flowers, and vegetable plants, strawberry and rhubarb plants, hanging baskets, raw, local honey, eggs, shiitake mushrooms, and cut arugula, asparagus, rhubarb and fresh herbs.