Hey Folks! Ready for another beautiful market day? Here's what we'll have this week:
Lovefield Way Garden Arts is bringing crocheted hanging planters, terrariums, flowers, herbs and veggies.
Passalongs Flower Farm & Wicked Small Batch Jammery will be at the market with many varieties of homemade jam, seasoned salts, garlic swag, hanging hydroponic gardens, and fresh, locally grown flowers and homemade muffins!
Riverside Gardens will have Salad mix, a few varieties of tomatoes, cucumbers, green beans, radishes, green peppers, lunchbox and jalapeño peppers, kale, chard, basil, chives, and carrots!
White Cedar Farm is bringing Winter Squash and Decorative Gourds, Cabbages, Bunched Greens, and Watermelons. Farm Fresh Eggs and Honey from Green Acres Fruit Farm. Shiitake Mushrooms from Mycoterra Farm, Mums, Asters and Fall Plants from Ravenwold Greenhouses.
Sapowsky Farm will be bringing apples, peaches, corn, tomatoes, cherry tomatoes, beans, cucumbers, summer squash, zucchini, peppers, broccoli, cauliflower, scallions, lettuce,
potatoes, carrots, and cabbage.
Blue Sun will be there with perennial deals and houseplants.
Elle Naturel will be there with homemade bath and body products!
This weeks musical entertainment will be provided by The Prindle Music School!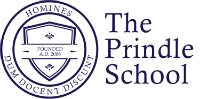 Don't forget to stop by the Kids Tent.
Our market is now accepting SNAP at the managers tent.