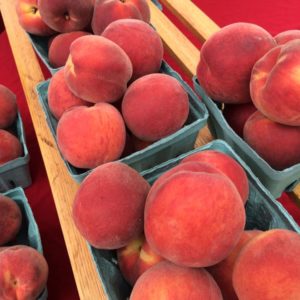 Hey folks! Barring torrential rains and gusty winds, the Easthampton Farmers' Market is ON tomorrow, Saturday, August 4! Here's who is coming and what they are bringing:
Sapowsky Farms will be at market with the FULL HARVEST: sweet corn, tomatoes, cherry tomatoes, radishes, lettuces, greens, blueberries, peaches, plums, beans, cauliflower, pickling cukes, summer squash, zucchini, basil, spinach and freshly baked sweet breads and cinnamon roll bread!
Passalongs will be at market with fresh flower bouquets, succulent gardens, JAMS, and their famous jam-stuffed muffins.
Pearl Street Mushroom Farm  will be at market with yellow, pink, Pearl, AND blue oysters! BIG harvests this week! All that and medicine butters, too!
Mayval Farm will be there with fresh, local, and delicious whole milk and their world famous chocolate milk, cheese curds, cheeses, and skyr, including PEACH skyr. And beef!
Dani will have a fun craft at the Kids Tent!
We are still waiting to hear from a couple more of our vendors. Be there, bring an umbrella, and get all the goodness of the season! We are proud to take SNAP and HIP!