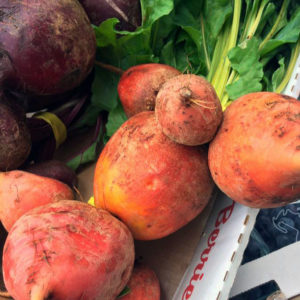 Another rainy morning is forecast for our market! Dodge the raindrops to grab the bounty of the season! Here's who will be at market this Saturday:
Five a Day Farm is bringing tomatoes, cukes, pickles, zucchini, summer squash, green beans, and tatsoi.
Kirk's Creations is coming with lots of fermented items, including sauerkraut and kimchi!
Park Hill Orchard is coming with apples, peaches, and berries.
Passalongs Farm will be there with jams, succulent gardens, and fresh flowers.
Pearl Street Mushroom Farm is coming with fresh mushrooms, nut butters, and other mushroom-infused goodies.
Riverside Gardens will have fresh veggie starts, houseplants and fresh veggies!
Sapowsky will be bringing TONS of fresh veggies and some amazing fruit.
Sweet JJs will be bringing a wide variety of baked goods to market.
Our market is happy to take SNAP! And several of our vendors can also do HIP.