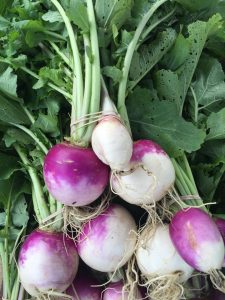 Helllllloooooo Summer!
We are in for a wonderful weekend at the market! Each week more and more produce is making it's way to our vendors' tables.  Remember, the market goes on rain or shine! Don't forget to stop by the manager's tent to get your loyalty card stamped!
Here's what you can expect this week:
Blue Sun Perennials will be at market with a wide assortment of perennials and herbs. It's planting time!
Hilltown Grazers will be at the market with pork and lamb cuts!
Five a Day Farm will be at market with kale, lettuce, mixed greens, and radishes.  They'll also have starter plants: cherry and slicing tomato, strawberry, basil, parsley, zucchini, and possibly some lettuce.
Lovefield Way Garden Arts is bringing vegetable, herbs, tomato plants, arugula and gorgeous hanging baskets and vases!
Nuestras Raices will have scallions, lettuce, basil, cilantro, flowers, basil starts, kale and turnips.
Passalongs Flower Farm and Wicked Small Batch Jammery will be there with fresh flowers, succulent gardens, hydroponic hanging gardens, and a wide variety of jams, as well as garlic scape salt.
Riverside Gardens will have lots of fresh and tender salad mix. romaine lettuce, curly and red Russian kale, Swiss chard and cut flowers all grown naturally and with love!
Sage Meadow Farm will have an assortment of goat milk soap. We will also be offering goat milk cheeses from our foundation farm, Valley View, which includes an assortment of fresh chèvre, delicious feta, and their specialty tome cheese.
White Cedar Farm is bringing asparagus, rhubarb, Strawberries, hanging baskets, potted herbs, garden plants and flowers,strawberry plants, raw, local honey, farm fresh eggs, and shiitake mushrooms.
Welsh Creek Farm Adventures will be there with Tinkerbell the pony! They will be offering pony rides all day!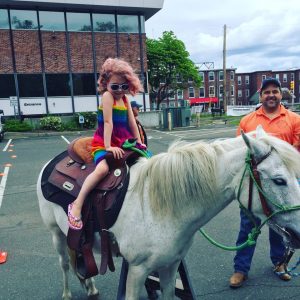 Paul Sticca will be providing morning tunes followed by Hannah Rosenbaum!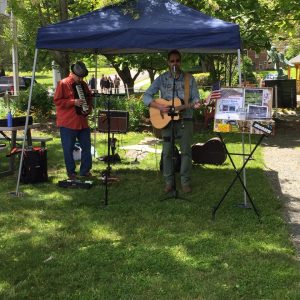 See you there!!