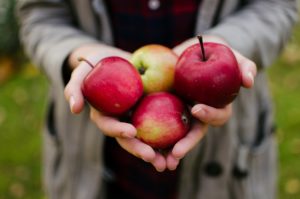 It's finally starting to feel like Fall in the Pioneer Valley! Put on a comfy scarf, and head on down to the Saturday market. Lots of vendors, tons of options! As always, SNAP and HIP accepted!
LifeBooch is back with ginger kombucha and hopefully, strawberry basil. Come by and try their newest flavor addition, raspberry grapefruit!
Riverside Gardens will have tons of fresh veggies!
Passalongs Farm will be at market with JAMS ON SALE! Fresh flower bouquets, and tabletop succulent gardens. This is one of their last markets of the year and it's CLEARANCE time! All jams will be $4 each! Stock up for the fall and winter!
Stoneybrook Cider will have their artisanal hard cider, made in the New England tradition from apples hand picked here in the Pioneer Valley.
Sapowsky Farm will be there with a truckload of spectacular seasonal fruits and veggies.
Parkhill Orchard will have fresh pressed cider, warm peach pies, and crisp fall apples; our favorite New England season has arrived!
Sweet JJs will have pumpkin apple streusel muffins for all the Fall lovers out there, as well as their incredible veggie bake, almond and chocolate croissants, cinnamon rolls, almond cloud cookies, golden raisin oatmeal cookies, emoji lemon sugar cookies, and lemon tarts.
Pearl Street Mushroom Farm will have their yummy medicinal nut butters and a load of fresh mushrooms!
Mayval Farm will be there with tasty maple cream, skyr, cheese, and beef.
Kirk's Creations will have his famous Stukitz kraut, jalapeño garlic kraut, blaukraut, fermented cucumbers, hot sauce, and smoked hot pepper salsa, as well as HOT peppers straight from the garden!
Stony Creek Farm will have an assortment of pickles and preserves, pies and cookies, fresh baked bread, and goat cheese and meat.
Five a Day Farm will have summer and spaghetti squash, green beans, tatsoi, kale, swiss chard, tomatoes, and cukes.
The Prindle School will our market guests, performing demos and giving out information about music lessons for all ages and abilities.
Music by the talented Greg Reil, followed by jazz vocalist Steve Lipman performing selections from the Great American Songbook with Dan Prindle on bass, Colin Jalbert on drums, and Jimmy Robitaille on keys.