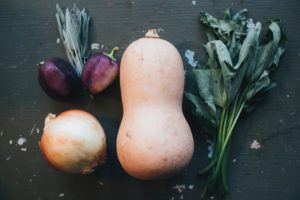 The cool weather is setting in and market season is winding down, but we still have an abundance of fresh food for you this week. Come out and support your local farmers and makers. We take SNAP and HIP! We have coffee!! And don't forget, it's dragon boat time!! Across from the market, check out the third annual Ride the Dragon Competition on Nashawannuck Pond. They'll have food vendors, raffles, children's activities, dragon boat rides and more. There's no better way to spend a warm autumn day!
Sapowsky Farm will have tomatoes, corn, broccoli, cauliflower, winter squash, peaches, kale, peppers (both hot and sweet), onions, potatoes, Brussels sprouts, carrots, lettuce, apples, pears, plums, beans, and eggplants.
Kirk' Creations will have Stukitz Kraut, vegan kimchi, fermented hot sauce infusion, and smoked hot pepper salsa as well as Blaukraut, fermented red hot sauce, and plenty of super hot peppers.
LifeBooch is bringing both ginger and raspberry grapefruit kombucha!
Sweet JJs will have bourbon pumpkin tarts, blueberry yogurt muffins, cranberry walnut sourdough, financiers, croissants, cinnamon rolls, almond cloud cookies, golden raisin oatmeal cookies, emoji lemon sugar cookies, and lemon tarts.
Mayval Farm will be there with milk (plain and chocolate), skyr, cheese curds, and beef.
Stony Creek Farm will have delicious handmade goat cheeses, an assortment of pickles and preserves, baked goods, and meat.
The wonderful Miss Danielle will be at Kids' Tent with fierce dragon crafts!
Sarah Amoroso from the Easthampton Elementary PTO will be selling beverages as a fundraiser to help develop events and activities that promote community engagement, support the arts and extend the lessons of the classroom out into the larger world. Come down and help out a great cause!
Mama Life Oils is our guest vendor this week, with all natural household products made with essential oils.
Music will be provided by Greg Reil and Claire Dacey!