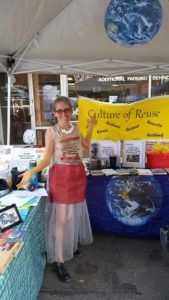 Happy Friday Easthampton Market shoppers! This Saturday is once again supposed to be beautiful, and we can't wait to see everyone! We have an exciting assortment of vendors and products coming this week, read on to find out who's coming!
In addition to a our great farmers, we have MUSIC and ARTS and CRAFTS! Plus a bunch of great community partners will be visiting with us! Details below.
Here's who's coming to market this week:
Crooked Stick Pops will have the following flavors: Coconut Iced Coffee, Strawberry Rhubarb, Blackberry + Lemon Coconut, Passionfruit + Watermelon, Chocolate Banana
Idlewild will be back with microgreens
LifeBooch will have homemade kombucha, now from Easthampton!
Manhan River Organics will be there with radishes, spinach, baby lettuce mix, heads of lettuce, eggs, and microgreens
Mayval Farm is coming with cheese, skyr, milk, kefir, beef and maple products and cookies!
Night Shift Street Fare is bringing made-to-order BREAKFAST to market from 9-11
Riverside will have veggie and herb starts, herb boxes, and houseplants and succulents
Sweet Morning Farm is bringing happy rich broccoli, greens, scallions, kale, kohlrabi, eggs, and pork, including a fresh batch of bacon!
This week's guests and entertainment:
Easthampton City Planning will be there to talk about some exciting projects that are upcoming for the city
Folks from the The Food Bank of Western Mass., who will teach you all about the HIP – Healthy Incentives Program, Pioneer Valley, which just got funded to the tune of 6.5 million dollars, thank you very much;
David Lovler will be back to talk about composting and sell seeds and some veggies
PJ Niver with Culture of Reuse will be back from last year! Culture of Reuse is an educational project that connects people with ideas, tools, craftspeople, local groups, and their neighbors to begin to think differently about how we live. It is both an awareness campaign of the social and environmental effects of our current single use culture and direct support to help people acquire and sustain new skills to explore and adopt a reuse lifestyle.
ARTS AND CRAFTS with Ms. Danielle, of course,
AND: The Russellers will play from 9-11
Steve Volkman will play from 11-1