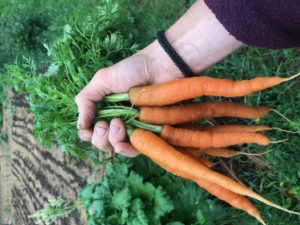 Happy Friday Easthampton!
This week there will be strawberries! Make sure you come down early before we run out!
Here's who's coming to market this week:
ElleNaturel is coming with handmade bath and body products and bug repellent.
Mayval Farm is coming with cheese, skyr, milk, kefir, beef and maple products and cookies.
Night Shift Street Fare is bringing made-to-order BREAKFAST to market.
Sage Meadow Farm will have Goat milk soap and body products, made with goat milk from Sage Meadow Farm in Easthampton.
Sweet Morning Farm is bringing greens, scallions, spinach, mesclun mix, carrots, eggs, pork and STRAWBERRIES!
This week's music:
Greg Reill who will play from 9-11