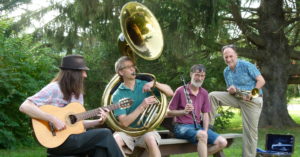 Good afternoon!
Here's who is coming to the market this weekend and what they are bringing! We are anticipating a lovely day tomorrow, and we hope to see lots of you out doing your shopping with us!
Here's who's coming to market this week:
Crooked Stick Pops is bringing Black Raspberry + Passionfruit, Chocolate Banana, Raspberry Lime, Coconut Iced Coffee, and Peach Lemonade pops!
ElleNatural will be there with soap and body products, including fantastic bug spray, great for outdoor activities!
Lifebooch is coming with Strawberry Basil, Ginger, Mango Jalapeno, and Sangria kombucha!
Mayval Farm is coming with cheese, skyr, milk, kefir, beef and maple products and cookies! She will have delicious peach skyr using Park Hill peaches
Park Hill Orchard will have two kinds of peaches, bright star and flaming fury, as well as summer apples
Riverside will have a ton of veggie and herb starts, beets, Kale, Rainbow chard, along with succulent terrariums and houseplants
Sage Mountain Farm will have goat milk soap and bath products
Sweet Morning Farm says "It's still summer and we now have hotdogs!  Nitrate free in natural casings made with our own organic fed, pasture raised pork!" PORK  Bacon is back! Ham steaks, loin chops, country ribs, shoulder, hotdogs, sausage, ribs, and more! EGGS Organic fed, pasture raised, and colorful! FLOWERS Lots of great bouquets to brighten up your day! VEGETABLES New Zealand spinach and Malabar spinach, garlic, fennel, peppers, eggplant, and yes, a few tomatoes!  Kale, chard, beans, Happy Rich broccoli, cauliflower, cabbage, Napa cabbage, salad turnips, mesclun mix, carrots, beets, squash, cucumbers, onions, leeks, potatoes, and herbs.
This week's guests and entertainment:
ARTS AND CRAFTS  with Miss Danielle!
AND: musicians Over Easy, who will play from 9:30-11 and Steve Volkman, who will play from 11-1